Posts tagged
jewish

10
113 degrees Monday in Los Angeles. I tell you, I've had it with this heat. Today, I'm working from an air conditioned office building where I'll likely have to wear a sweater.
So I'm heading to that office building on Wilshire Boulevard.  And I'll be there four days a week.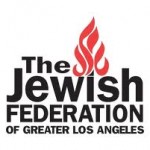 I've been a freelancer for eight years, enjoying a flexible schedule and not-always enjoying the instability of the work structure (or lack of health benefits). Being a freelancer has enabled me to become and stay involved in multiple initiatives and innovative projects run by some of the most creative people I've ever had the good fortune to meet. I've been a writer, an editor, a communicator, a relationship-builder, a collaborative spirit, a networker, a consultant, an advisor, and an instructor. I've worked with established Jewish organizations, media outlets and startups. And today, I'm taking that experience with me to
the Jewish Federation of Greater Los Angeles
.
Effective today, I will be taking on the position of Program Coordinator for the Federation's 
NextGen Engagement Initiative
. This initiative, supported by 
a Cutting Edge Grant from the Jewish Community Foundation
, aims to strengthen, maintain and invigorate LA's network of NextGen service providers, provide consultation and training to leaders of NextGen organizations, and improve communication about NextGen Jewish life in Los Angeles to that demographic, as well. And as 2011 marks the hundredth birthday of the Federation, I'll also be providing input into the Federation's Centennial Initiatives – a tremendous opportunity for me to make a creative impact on my (not-so-) new community of Los Angeles.
Both of these projects fall under 
Partnerships and Innovation
, so I'm looking forward to working with the department team, and mobilizing my networks and experience to highlight Los Angeles-based creative and innovative programming for the benefit of all who consider themselves "NextGen" – in body, mind, heart and spirit.
In addition to my time with the Federation,  I will be spending a good portion of my "off-time" (nights and the remaining 2 non-Shabbat days per week) continuing my work on behalf of the
ROI Community
(I'm off to Tulsa next week to meet with my ROI team) and finishing up some separate-but-related outstanding projects (including work on a fun event at the 
JFNA
GA in New Orleans in November – details to come).
This is my first close-to-full-time job in a while, but one that values my experience and honors the opportunities (like presenting at this December's 
Limmud in the UK
, or returning to Israel this summer for ROI's 6th Global Summit of Young Jewish Innovators) that come my way. The first few months will be an adjustment as I try to do it all, but I'm looking forward to what promises to be a period full of creativity, innovation and growth.
So I'm going into a new office, with new co-workers, and hoping to make a palpable impact. So point me toward the coffee machine and the water cooler, and let's get to work.
(Said work may also include making more films that look like this one, a result of an NEI iMovie workshop several months ago).