Big Ideas

10
113 degrees Monday in Los Angeles. I tell you, I've had it with this heat. Today, I'm working from an air conditioned office building where I'll likely have to wear a sweater.
So I'm heading to that office building on Wilshire Boulevard.  And I'll be there four days a week.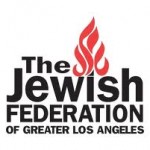 So I'm going into a new office, with new co-workers, and hoping to make a palpable impact. So point me toward the coffee machine and the water cooler, and let's get to work.
(Said work may also include making more films that look like this one, a result of an NEI iMovie workshop several months ago).